Hello All! I am Pop_Lock_Panzer present my clan
[SB1] Steel Battalion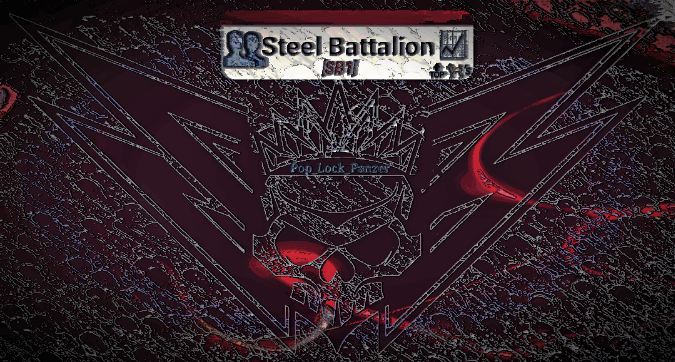 --> About the clan: Steel Battalion was formed on Chrome Hounds in 2007. The game was out for the Xbox 360, and when SEGA shut down the servers for Chrome Hounds it sent many of tank loving fans at a loss. After word of World Of Tanks Release, many players then went to the PC version of World Of Tanks.
--> About the Leader: My name is Rob, I am Current Leader of Steel Battalion from N.A. Server. I recently graduated, and have spare time to play almost every evening when I'm not working. I am looking to put together a cooperative and cohesive team that will become first of many Meta Clans for World Of Tanks Blitz. I have been playing world of tanks since its release on PC and continued to play follow ups on Xbox 360 and Mobile. I am also very well versed in Graphic Design and also Video Editing.
--> Future plans include: Clan Intro, Clan Backgrounds, Clan Avitars, Clan Video Editing, Platoon Series, Clan Series, Watermarks, YouTube channel. (Will be busy during the day on my freetime composing the best of my abilities. As recording, and editing take time.)
--> Requirements:
*Currently* limited requirements:
 Speak English & posse's more than 3 Tier V-X.
Know of Team Speak, what it is, and how to use it. (Not required, but be coachable and willing to download if needed. Team Speak and Kik Messanger will be how our team communicates until clan chat is introduced after update 2.0)
Find us on World of Tanks Blitz!
(Any questions PM me @ Pop_Lock_Panzer on WoTB)
Thanks for reading! Hope to see your application!
Edited by Pop_Lock_Panzer, 05 August 2015 - 10:06 PM.