Teikoku-gun no Mahou [MAHOU] is proud to present a Training Room Event:
Weebs vs. The World
When:
- Saturday, June 25, 2016 starting at 5:00PM EST
Who: 
- Anyone and everyone is invited to join! 
Where:
- MAHOU Clan Discord Sever
- https://discord.gg/0fwGcW4LQi3WcgpG
Rules:
- ONLY Japanese Tanks (premium and normal)
- Teams balanced by having equal:
  - Tier Pts.
  - Players per team
  - Same amount of tanks per tier (5 tier X vs. 5 tier X)
- Must be in Voice Chat or at least a visitor of the MAHOU Clan Server
Prize: 
- $10 iTunes Card (sent as a gift to your email)
Contest Rules:
- The contest is a simple kill count challenge
- Both MAHOU Members and non-MAHOU Members are eligible 
- During the first two hours of the contest, any player who can rack up over 30 kills is eligible to submit
- All games MUST be played in a Japanese Tank
- The player who gets the most kills overall will be awarded the prize
  - In case of a tie, the player with the highest K/D Ratio during the event will be awarded the prize
Submissions:
- Post the following information:
  - Screenshots showing Date and Time
  - Screenshots showing Team Results
  - Tally of Total Kills 
  - Your Time Zone
  - Your IGN
- Games must take place between 5:00PM and 7:00PM EST 
- ALL games must be played in a Japanese Tank
- Please only make a submission if your kills are close to or above 30 during the contest time
- POST ALL submissions to the #weebs_v_world_entries room on the MAHOU Clan Discord
- DO NOT make any conversation in this room ONLY submissions 
- The winner and final results will be posted on both the forums and Discord
- A Good Submission will look like this:
Who will win, my army of Weebs [MAHOU] or the World?
You Decide.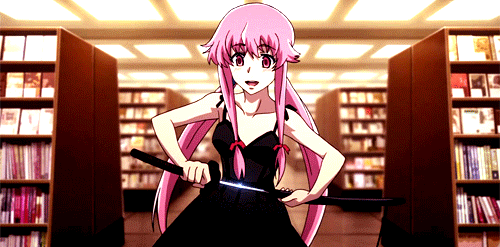 Edited by SenpaiPleaseBeGentle, 25 June 2016 - 06:40 AM.